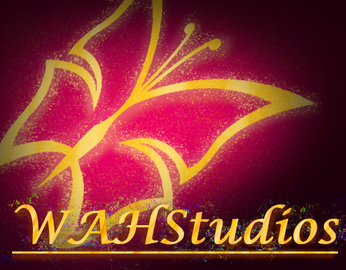 WAHStudios is the abridging team behind Winx Abridged. The group was formed by Starfang14, LunarMelody13, klutz951. The three actually attended high school together and met by chance of being grouped together in class. From there they hit it off and remain friends to this day. Winx Abridged has acted as a sort of tether for them, motivating contact between them despite parting ways in life.
About The Team
[
]
The name WAHStudios is an acronym for Winx Abridged Studios. It was originally intended to be WAStudios, but the name was taken. The H was added to maintain the sound of the name. This is why the YouTube channel describes itself as "Winx Abridged Headquarters".
Starfang14:
Starfang14 was the brains behind the series. It was her idea to abridge Winx Club, having grown a fascination for the series after seeing a misleadingly good AMV about it. To the group she contributes as the editor of the series, having been the most experience from her prior works as an AMV creator. She also writes for the series and voices more than her fair share as she was burdened with the heavy role of Bloom.
LunarMelody13:
LunarMelody13 is known for "voicing all the weird things" in the series. Quirky characters include: a lesbian android, a demonic rabbit, a pansexual witch, a randomly Australian love interest, and other less than common combinations as needed. To the group, LunarMelody13 contributes both through editing the audio for the series and by writing a significant portion of the jokes.
klutz951:
klutz951 plays the most evil and attitudinal characters in the series, which is greatly ironic as she is known to be the kindest and most innocent member of the group. WAHStudios takes advantage of her as she is often the one to draw a line on what's funny versus what's unnecessarily crude. Though she does not edit and isn't responsible for a lot of the jokes' creations, she contributes a great deal simply by acting as the typist of the group. Starfang14 and LunarMelody13 both suffer from A.D.D. and klutz951's strong discipline is an invaluable asset in compensation.
Trivia
[
]
There were originally going to be four members of WAHStudios, but the fourth member was unable to join. This is why in the first episode one of the three witches has an altered voice. The role of Darcy was originally going to be saved for her, along with Flora.
WAHStudios was the second abridging team to announce their series, but the first to release an episode.
In the time that WAHStudios has been abridging Winx Club, the show's liscencing has changed hands twice. WAHStudios has had a lot of copywrite issues, blocking their episodes from most countries outside of North America. The "...In America!" series was an effort to give fans an understanding of the changes made without using the original footage.