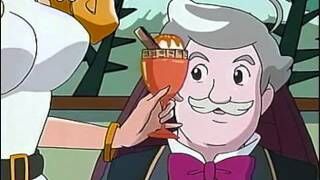 ToshikiNightfox, Tosh for short, (or just Toshiki the Night Fox) is an abridger, voice actor, & writer.
He is the brother of JadetheFireFox & YaroShien. Each sibling is involved the series Abridged + Vampire.
Projects
[
]
Full Moon This: One Shot - Creator, Voice Actor
Projects Involved in
[
]
Venus Versus Virus Abridged by PowerpuffOldandZfan (Writer & Voice of Yoshiki Kusanagi)
Abridged + Vampire by Dragon Master Pro Asociation (Co-Writer & Voice "Batman" & Hot Moka)
Save Me! LOLlipop Abridged by PowerpuffOldandZfan & KittyKyun (Voice of Forte & Nanase)
Ranma 1/2 Seriously Abridged (Episode 2: Teacher)
Trivia
[
]
ToshikiNightfox is actually gay, but his friends accept him for who he is.
His original concept for the voice of The Mayor in Powerpuff Girls Z Abridged was originally going to be in the style of Family Guy's Ollie Williams.
He thought that Blossom in Powerpuff Girls Z Abridged was suppose to always be having her menstrual period. PowerpuffOldandZfan has often corrected this, but Tosh has insisted on keeping this concept.
He & his sister, JadetheFireFox, originally had an abridged series of their own, but it was taken down due to them having not used a disclaimer for each episode.