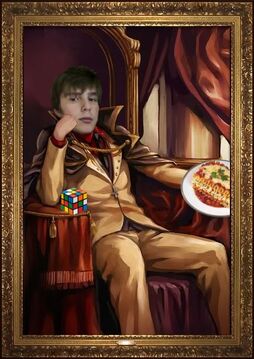 Phcopathicfyed is the creater of the uprising
Umineko Abridged and the slave of LasagnaProductions. He is the editor, main script writer, voice actor and the Patty Cake MASTER.
He worked on Umineko Abridged as his second project, his first being the epic Pokemon the Fiendship. He is currently working on both Umineko TAS and FMA Bluebird's Illusion english dub. He has two accounts, one LasagnaProductions, and the other called Phcopathicfyed, which is also his screen name.
List of projects he was involved in
[
edit
|
edit source
]
Umineko Abridged
FMA Bluebird's Illusion
Park Day
Pokemon the Fiendship
Death Note TAS SoS edition
Community content is available under
CC-BY-SA
unless otherwise noted.