Kimmy13r

Name

Kimberly Anne-Marie

Age

16

Born

Florida, USA

Specializes in:

Killing, Sarcasm, Voice Acting, Video Editing, Singing, Making children cry.

Voice Acted:

2 Years

Video Edited:

2 Years
Bio
Kimmy13r is a video editor, singer, voice actor, and story writer.

A very new face to the world of anime and an even newer face to video editing and voice acting. Kimmy began in late 2010 and has enjoyed every moment of whatever she's doing.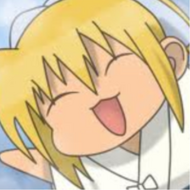 Known for her voice as Kirino in Bamboo Blade Abridged, Clare from Claymore UNserious, and also as Orihime in TheGoteijusantai abridge of Bleach, she still has a lot of work to do before she qualifies a skilled voice actor like she aspires to be. A lover of music and now beginning a hidden singing channel on youtube, she knows that she still needs some practice. Her video editing isn't as wonderful to her yet but she loves to edit and won't stop. She believes she is still a newbie when it comes to everything and loves to pick up on things from other skilled people that take part in video editing, voice acting, story writing ect. She has also began to do nail art and enjoys knowing that many people love her work even though she is inexperienced. With a knack of getting into trouble and conveying her feelings into whatever she does, she keeps her head held high knowing that as she continues growing and getting experience she will become another popular figure on youtube.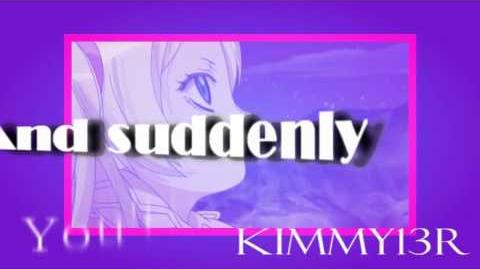 "Life is filled with ups and downs but no matter what, I wouldn't change it for the world." Is her motto and sticks to it
.
Influences
Teamfourstar
Leeandlie
GameGrumps
BlackSinnix
Imoristar
IHaveACupcake
ElieMontyVA
Pewdiepie
MandoPony
Avidityy
X1xSakuraYukix7X
BingoRock16
cutepolish
DazzlingPaw
DFPUR
GanXingba
Razzyness
Rockleetist
TheLivingTombstone
WhiteLiolynx
WoodenToaster
incorrectbox
Project/Roles
(Note: These roles include projects that have been canceled or on hiatus)
Ange'l - 'Gabriella and Himeko- Asianfury20
Angel Stars - Minako Mamoru - PopRocketsProduction (lilmama321123)
Dark Diamonds of the Future - Member - PopRocketsProduction (lilmama321123)
Sailor Zodiacs - Haruhi Inoue *Sailor Pisces* - animeliciousbabe112
The Apocolypse - Kale - shadowclanDeathstar
Elemental Teens - Marissa- WaterGoddessX
The Blackshine Studios - Member - Starlight3535
Bleach Abridge Series - Rangiku Matsumoto and Orihime Inoue - TheGoteijusantai
Chance Pop Session - Akari Mizushima - Animeliciousbabe112
The Lion King 2 fandub - Singing voice for Zira
BakaBachiB - Niche - NInjaheart100
ShadowsxofxDawn - Member - 001DragonHeart
Wingless Angel Studios - Member - xxmangaXmusicxx
Super Organization III - Director - Kimmy13r
Bamboo Blade Abridged - Kirino Chiba, Yuuri Ando, Cubey, and Animals - by SonCurran
Claymore Unserious - Clare - by UltimateGamerist
Air Fandub - Haruko - X1xSakuraYukkix7X
Trivia
Is a big fan of Kingdom Hearts, My Little Pony, Hetalia, Pewdiepie, and JennaMarbles
Cosplays as Kairi, Namine, and the white mushroom from Kingdom Hearts
Her favorite animal is the fox
Her favorite Pokemon is Ninetails
Loves horror games