DeWarioFreak

Best known for

YouTube Page

Main Project(s)
DeWarioFreak
(real name Anthony) is an abridger, voice actor, writer and the co-creator of
Pokémon Sun and Moon Abridged
along with
TheCodingGamer
.
DeWarioFreak is also commonly the name for the Team who works on productions for the DeWarioFreak channel.
Before begining abridged content, for several years, Anthony created lots of let's play series, and several other videos as well. Most of these have been unlisted or privatized since due to poor quality and inconsistency.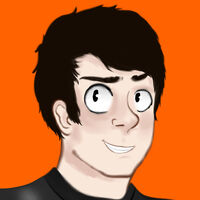 In September 2016, the first episode of Pokémon Generations Abridged was released, an abridged series of the YouTube series Pokémon Generations. After producing several episodes, in December 2016, the first episode of Pokémon Sun and Moon Abridged was released. This video immediately passed all other series DeWarioFreak had made prior in terms of views, likes, and reception.
In 2017 DeWarioFreak slowly stopped producing the content it was in the years prior, and began focusing solely on abridged content.
Personal Life
Edit
Anthony was born in the United States, in the year 2000. He lives in California.
Appearances
Edit
DeWarioFreak broke 1000 subscribers on Christmas Day 2016.
DeWarioFreak was formerly a Let's Player. Some of his older let's play videos can still be found on his channel.
DeWarioFreak is an admin on this Wiki.