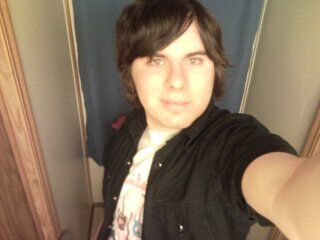 25 year old Branden Floyd AKA DarkCloud1267 started his abridiging career in march of 2012 under the name Crappmovies2011.
He hasnt been in much just yet but does have three up and coming abridged series of his own.
He has always loved anime and video games. his favorite anime being Dragonball Z 
he had always done impressions at a young age but never thought about voice acting until he saw the series Alternate Reality Dragonball Z Created by Gozar.
he also 2 other youtube channels dedicated to his  3 series
PokeBallAbridged and SegaBridged.
he did at one point have a highschool of the dead abridged series on BlackNexusStudios but couldnt be continued after episode 1 due to the editor losing everything.
He was scared at first but eventually put a demo reel up of what he says is one of his best characters, Shadow The Hedgehog.
He mostly got positive feed back so he decided to just go for it and has been enjoying it ever since.
Currently he's running a Soul Eater abridged series that seems to be doing well so far.
HappyAsian2521
AirZach98
TeamFourStar
LittlKuriboh
Gozar
Tyler Sampsonis
Trunks
Sonic the hedgehog
James(pokemon)
Dark Pit
soul eater evans
vegeta
freiza
he started out on youtube making amvs in march of 2007 and still does occansionaly
He went under the name"crappymovies"which got deleted in 2011, hence the new name Crappymovies2011
He made the channel DarkCloud1267 because crappymovies doesnt really sound proffessional
DarkCloud1267 is also his xbox live gamertag
Community content is available under
CC-BY-SA
unless otherwise noted.