Episode Three

Length:

9:39

Cast:

UltimateGamerist

The6SeptaG

XKuroiXMasayoshiX

X1XSakuraXYukkiX7X

Kimmy13r (Devil's Angel)

SonCurran

DigitalXKeyblade

NinjaHeart100

Location:

Egon, Lautrec

Mount Shire

Written by:

UltimateGamerist

Edited by:

X1XSakuraXYukkiX7X

Resolution

16:9 - 1,920 X 1,080 (1080p)
Synopsis
[
]
Clare defeats the Yoma who was claiming to be Clare to try Raki. Raki then joins Clare on her quest. Clare tells Raki about the Claymores. Clare then gets a black note, saying she has to end Helena since she was becoming an awakened being. She does so. End of episode.
Cast
[
]
Kimmy13r - Clare
The6SeptaG - Raki
SonCurran - Inn Keeper 2
DigitalXKeyblade - Helena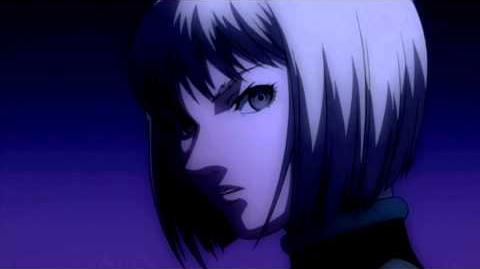 X1XSakuraXYukkiX7X - Yoma 3
UltimateGamerist - Narrator
SliceOfDog - Inn Keeper
XKuroixMasayoshiX- Rufel
NinjaHeart100 - Stomach
References
[
]
Trivia
[
]
N/A
Quotes
[
]
Inn Keeper 2: Oh hi! Couple?
Clare: Does he LOOK old enough?!
Inn Keeper 2: Uh, I dunno, he kinda looks like a midget to me...
Raki: When is this going to stop?! Holy f*&k!
Clare: I need a room from HIM, just him....I'll be back to pick him up later.
Inn Keeper 2: Ohhhh!! I'm sorry! You're his mother!!