Episode Three

Length:

9:39

Cast:

UltimateGamerist

The6SeptaG

XKuroiXMasayoshiX

X1XSakuraXYukkiX7X

Kimmy13r (Devil's Angel)

SonCurran

DigitalXKeyblade

NinjaHeart100

Location:

Egon, Lautrec

Mount Shire

Written by:

UltimateGamerist

Edited by:

X1XSakuraXYukkiX7X

Resolution

16:9 - 1,920 X 1,080 (1080p)
Clare defeats the Yoma who was claiming to be Clare to try Raki. Raki then joins Clare on her quest. Clare tells Raki about the Claymores. Clare then gets a black note, saying she has to end Helena since she was becoming an awakened being. She does so. End of episode.
Kimmy13r - Clare
The6SeptaG - Raki
SonCurran - Inn Keeper 2
DigitalXKeyblade - Helena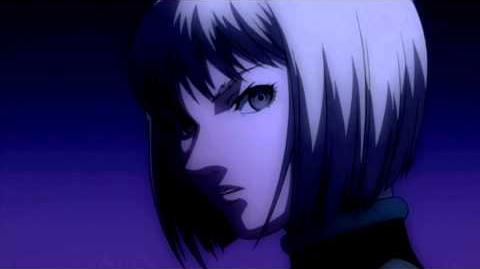 X1XSakuraXYukkiX7X - Yoma 3
UltimateGamerist - Narrator
SliceOfDog - Inn Keeper
XKuroixMasayoshiX- Rufel
NinjaHeart100 - Stomach
N/A
Inn Keeper 2: Oh hi! Couple?
Clare: Does he LOOK old enough?!
Inn Keeper 2: Uh, I dunno, he kinda looks like a midget to me...
Raki: When is this going to stop?! Holy f*&k!
Clare: I need a room from HIM, just him....I'll be back to pick him up later.
Inn Keeper 2: Ohhhh!! I'm sorry! You're his mother!!
Community content is available under
CC-BY-SA
unless otherwise noted.