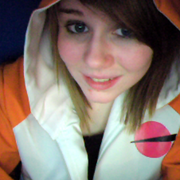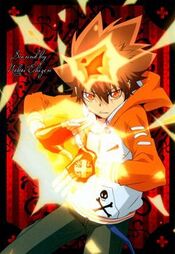 Bree, or HeyThurTisBree to the Youtube community, (or by a select few Brittany Lauda), is a Voice Actress, Producer, and an occasional writer/director. She is the founder of the fandubbing group Drawing Days Dubs and tends to put out Katekyo Hitman Reborn! fandubs. She started voice acting in July 2009.
Appearances
[
]
Abridged

Voice Acting
Trivia
[
]
She frequently voices boys instead of girls
Bree has an unhealthy obsession with Tsuna, as well as Blackstar, Lambo & Mariya Shidou.
She doesn't hold auditions, but instead abuses her 'friends'
She love's Skype
She makes Bento Boxed lunch each morning
Bree hate's bald heads & cats.
Zelda Zelda Zelda.
Bree was suppose to be on Disney Channel, but because of her braces, plans fell through, and her life was saved from the pits of hell.
'How is Sonic not generous?'
She frequently overworks herself.
She prefers Soul Silver over Heart Gold.
Bree has beaten Legend of Zelda: Ocarina of Time over 10 times.
Bree loves strawberry short cake.
Bree talks too much.
She enjoys cosplay way too much
In her spare time, when she is feeling nostalgic, she goes through disney, pokemon, digimon and sailor moon VHS and watch them over and over and over again.